Susan Richardson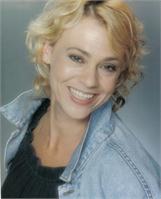 With over 25 years experience Susan Richardson has developed and refined her understanding of a wide variety of bodywork and massage therapies to offer a creative and intuitive approach which is personalised to the needs of each person. Her natural creativity has encouraged her to find new ways to enhance motivation and elevate moods, uplifting and empowering both individuals and the groups she teaches.
Physical and mental benefits: Susan uses a range of techniques and disciplines not only to resolve physical problems but also to release tension and to help to lift mood. Stimulating the senses: touch, massage and body work can increase the effectiveness of neurotransmitters like dopamine and serotonin which play an important role in cognitive function.
Susan Richardson instructs the following:
Enjoy the deeply healing benefits of Restorative Yoga. Calm and reset your mind and body in a restful and nurturing space. You will learn where you hold tension and how to consciously release it through supported poses (bolsters, blocks and blankets), working with the breath and gentle movement.

Each class will finish with a powerful and blissful Yoga Nidra meditation.

All abilities welcome and supported.