Anne- Marie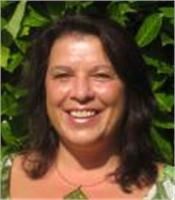 Anne-Marie is an experienced Usui Reiki Master Teacher and a Karuna Reiki Master Teacher and we are very pleased to say that she is now booking training courses here at the Centre. Reiki One (Shoden), Reiki Two (Okuden) and Reiki Three (Shinpiden) are all being offered, as well as Karuna Reiki at all levels.
In addition, Anne-Marie is also offering calming and soothing Reiki treatments at the Centre too. Reiki treatments provide an opportunity for you to totally relax and rebalance and whilst in this relaxed state, the body can then begin its own healing process. All diseases and ailments are helped with Reiki and it is a safe, non-invasive healing therapy. Whilst Reiki is very gentle to receive, it is a powerful form of healing and the benefits can be felt immediately. Treatments have to be experienced, as words cannot justify how wonderful this healing energy truly is.
Anne- Marie is currently not instructing any classes.